Custom Mosaic Artwork
The studio artists and designers produce high quality mosaic work in variety of techniques and materials. Fine art mosaics could be commissioned as well as functional mosaics and architectural mosaics. The following pages include our portfolio of mosaic work. Please click on the left side bar to see more projects.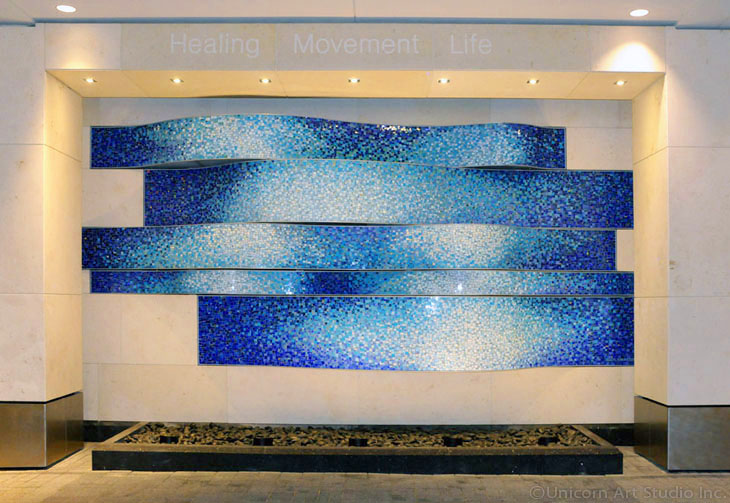 Mosaic Moving Water for the Entrance to the Hospital for Special Surgery in New York City, 2010. Mosaic by Yakov Hanansen, Unicorn Art Studio, Inc., Architecture by Suben/Dougherty Partnership. Exterior mosaic on sculpted metal surface. Size: 8ft 8in x 20ft 6in. Technique & materials: mosaic color glass on metal panel.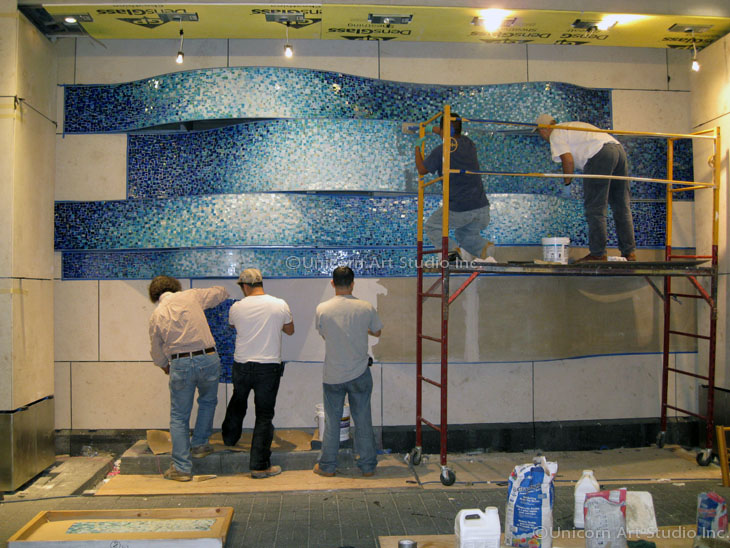 Installation in progress of Moving Water mosaic.
In order to reduce lead-time on mosaic project, we make most of our mosaics in the studio on special backing material, and then transfer and install them on site in very short time. It is possible to install mosaics on removable panels or permanently attach them to concrete or masonry surface.
Installation in progress of Moving Water mosaic.